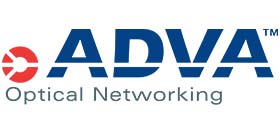 Lanner partners with ADVA to enable communication service providers (CSPs) in their migration toward universal Customer Premises Equipment (uCPE) deployments. Pre-validated with ADVA Ensemble Connector, the joint-solution creates a cost-effective, cloud-native edge compute platform that provides the essential features for secure networking, including routing, tunnels, and path resiliency.
Lanner whitebox uCPE L-1515 is powered by Intel® Atom® C3000 Series 2-16 Cores CPU, up to 64 GB RAM, 4~6 GbE, 2x SFP, and Intel QAT supported on all ports. It hosts up to 3 wireless modules via 6 antennas for enhanced LTE/Wi-Fi connectivity. Combined with ADVA Ensemble Connector, the industry-leading edge compute platform supports managed networking services as well as private customer workloads, in an IaaS/PaaS delivery mode.
Lanner has a portfolio of CPE devices supporting S-M-L-XL deployments that range from Atom – Xeon performance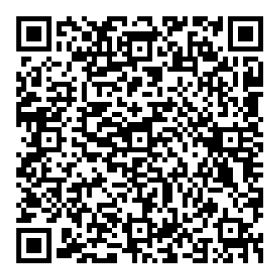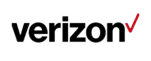 Lanner has certified NCA-1515/L-1515 with ADVA Ensemble Connector on AT&T and Verizon's Open Development Device Initiative (ODI). The high- performance ADVA-Lanner joint solution with LTE access provides scalability and flexibility in SDN and NFV deployments with a robust and stable wireless connection.

Router: a compact, high-performance embedded routing engine to provide a dual stack advanced networking feature set.
Networking: build overlay networks across a variety of private, public and wireless network technologies
Management: a centralized, efficient, and easy-to-use tool streamlines creation of traffic distribution policies and automates site deployment
Expandability – expand the platform with more advanced uCPE features via VNF/CNF onboarding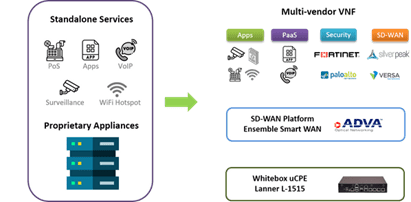 Sales & Support Enquiries