Disclaimer
The price shown is in USD, limited to North America. For all other regions, please contact your sales representative.
Want more configurations options?
Call for assistance 855-852-6637 (Toll Free)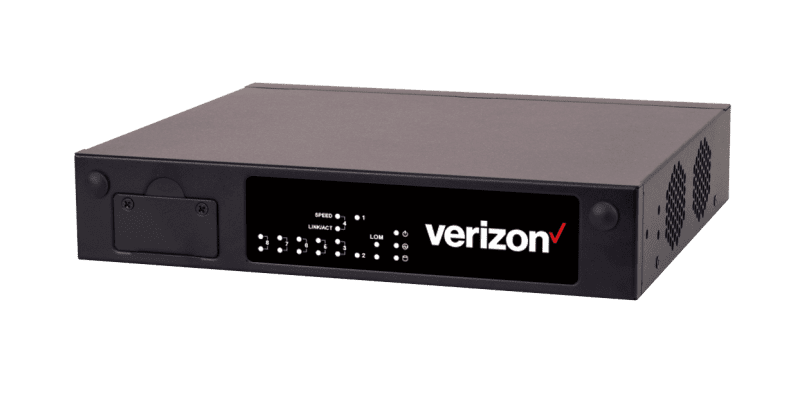 L-1515 has received certifications from Verizon Wireless as a LTE/WiFi Ready uCPE/vCPE for SD-WAN. The L-1515, a desktop whitebox platform powered by Intel® Atom® C3000 (codenamed Denverton) CPU, can be fitted with up to six antennas for enhanced 4G/LTE/Wifi connectivity, not only making device deployment at remote offices and distributed locations possible but also enabling SD-WAN portals capable of delivering add-on VNF services such as VoIP, VPN, firewall and QoE. Whitebox Solutions™ built with the L-1515 enjoy simplified device management, bottleneck- free network traffic, optimal operational efficiency and end-to-end quality control. The L-1515 also features 4~6 GbE, 2x SFP, 1 pair of Gen3 bypass and Intel's QuickAssist Technology, making available cryptographic acceleration and commercial-grade LAN functions in a 231mm x 200mm x 44mm (WxDxH) form factor.
Specifications
| | |
| --- | --- |
| Platform | |
| CPU | Intel® Atom® C3000 (Denverton) 2-16 Core |
| Chipset | SoC |
| BIOS | AMI SPI Flash BIOS |
| Memory Technology | DDR4 2400/2133/1866MHz ECC DIMM |
| Memory Capacity | 64GB |
| Memory Socket | 2 x 260-pin SODIMM |
Storage
SATA storage
1 x M.2 2242
1 x 2.5″ drive bay (Optional)
*Actual storage capacity may differ from stated amount.
| | |
| --- | --- |
| I/O | |
| Default LAN | Max. 4x RJ45, 2x SFP & 2x RJ45 SR-IOV |
| Console | 1 x RJ45 |
| Security acceleration | Intel® QuickAssist Technology |
| USB 2.0 | 2 x Type A |
| TPM | TPM 2.0 optional |
| | |
| --- | --- |
| Power and Mechanical | |
| Power input | 1 x DC Jack |
| Type/Watt | 60W Power Adapter |
| Expansion | 2 x Mini-PCIe (PCIe/USB2.0), 1 x M.2 2242 B Key (USB3.0), 2 x Nano SIM for M.2 |
| Reset | 1 x reset button |
| Processor cooling | Passive CPU Heatsink |
| System cooling | 1 x Cooling Fan w/ Smart Fan (2 – 12 Core) ; 2 x Cooling Fans w/ Smart Fan (16 Core) |
| | |
| --- | --- |
| OS and Certifications | |
| Certifications | RoHS, CE/FCC CLASS B, UL, VCCI, RCM, CCC |
| | |
| --- | --- |
| Physical and Environmental | |
| Storage temperature | -20°C to 70°C |
| Operating temperature | 0°C to 40°C |
| Operating humidity | 5% to 95% (non-condensing) |
| Dimensions (W x H x D) | 231 mm x 44 mm x 200 mm (9.09″ x 1.73″ x 7.87″) |
| Weight | 1.2 kg (2.64 lbs) |
| Watchdog | Yes |
| Internal RTC | Yes |
Order Information
| | |
| --- | --- |
| Model | |
| L-1515F | C3958, 16-core, 2x DDR4 ECC SODIMM, 4x GbE RJ45 w/o Bypass, 2x GbE SFP w/ LED & 2x GbE RJ45, 60W Adapter |
| L-1515E | C3858, 12-core, 2x DDR4 ECC SODIMM, 4x GbE RJ45 w/o Bypass, 2x GbE SFP w/ LED & 2x GbE RJ45, 60W Adapter |
| L-1515A | C3758, 8-core, 2x DDR4 ECC SODIMM, 4x GbE RJ45 w/o Bypass, 2x GbE SFP w/ LED & 2x GbE RJ45, 60W Adapter |
| L-1515B | C3558, 4-core, 2x DDR4 ECC SODIMM, 4x GbE RJ45 w/o Bypass, 2x GbE SFP w/ LED & 2x GbE RJ45, 60W Adapter |
| | | | | | | |
| --- | --- | --- | --- | --- | --- | --- |
| Model Number Key | | | | | | |
| L-1515B- 4C | -mm | -ss | -cc | -ww | -x | -pc |
| L-1515A- 8C | -mm | -ss | -cc | -ww | -x | -pc |
| L-1515E-12C | -mm | -ss | -cc | -ww | -x | -pc |
| L-1515F-16C | -mm | -ss | -cc | -ww | -x | -pc |
| | | |
| --- | --- | --- |
| Parts | | |
| Type | Designator | Available Capacity or Options |
| Memory (GB) | mm | 2/4/8/16/32 (add "E" for ECC) |
| SSD | ss | 32/64/128/256/512GB and 1TB (add "M" for M.2) |
| Cellular* | cc | C1/C2/C3/C4/C5/C6 |
| WiFi** | ww | W1/W2/W3/W4/W5 |
| Accessories | x | B (BMC), T1 (TPM1.2), "blank" (TPM2.0) |
| Power Cord | pc | EU (Europe), US (USA), UK (United Kingdom) |
| | |
| --- | --- |
| Celluar Module | |
| Cell Module | Designator |
| LTE M.2 NA/EU CAT6 | C1 |
| LTE M.2 APAC CAT6 | C2 |
| LTE mPCIe NA/EU CAT6 | C3 |
| LTE mPCIe APAC CAT6 | C4 |
| LTE M.2 Global Cat6 | C5 |
| LTE M.2 China Cat6 | C6 |
| | |
| --- | --- |
| WiFi Module | |
| WiFi Module | Designator |
| 2×2 Dual Band + BT | W1 |
| 2×2 Dual Band | W2 |
| 4×4 Dual Band Select | W3 |
| 4×4 2.4G | W4 |
| 4×4 5G | W5 |