As we move further into the digital age, the role of networks is evolving from being a mere operational tool to a central cog in the wheel of business digitalization. With remote and hybrid workforces depending more on cloud-native technologies and secure connectivity, it's becoming increasingly crucial for businesses to invest in advanced network solutions. This blog post takes a deep dive into a case study of how one leading European telecommunications provider partnered with Lanner to achieve optimal network functionality using uCPE (Universal Customer Premises Equipment) router hardware.
The Importance of Network-Centricity
The journey of digital transformation in businesses today is driven by a host of technology building blocks, including Universal Customer Premises Equipment (uCPE), Virtualized Radio Access Network (vRAN), Cloud Edge, Aggregation Routers, Internet of Things (IoT), and Artificial Intelligence (A.I.). What do these technologies have in common? They are all fundamentally network-centric.
As businesses embrace digital transformation, the role of networks shifts from being a supplementary element to a core aspect of the business model. The demands of a growing remote and hybrid workforce, who rely heavily on cloud-native Software-Defined Wide Area Network (SD-WAN) and uCPE technologies, are a testament to this shift.
Meeting Business Requirements: A Case Study
One of Europe's leading telecommunications providers faced the growing demand for B-to-B SD-WAN services and required a comprehensive solution. They turned to Lanner, a renowned name in the field of network solutions, with specific hardware needs for their uCPE platform:
Compact Form Factor: A 1U slim network appliance that could fit in co-location or core sites to support a distributed architecture.
Powerful CPU: The device required an Intel® Xeon® D-2100 CPU with multiple core options to support secure connectivity for a vast array of remote sites.
High-Speed Connectivity: 10GbE Ultra-High speed connectivity was a must-have for enabling further digital transformation.
Hardware-Accelerated Performance: Native Intel® QuickAssist Technology (QAT) support was essential for enhancing performance.
Modular Expansion: F.A.S.T. Expansion N.I.C.s were required to provide diverse LAN and WAN connectivity options for future scalability.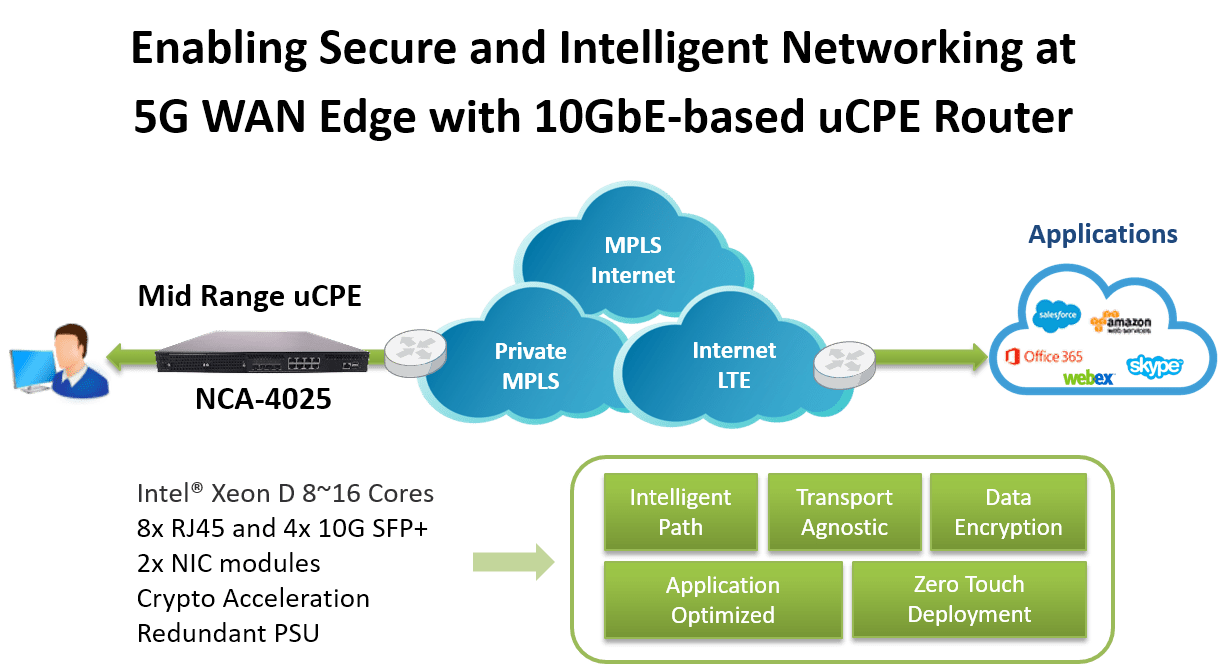 The Solution: Lanner's L-4025
In response to these specific needs, Lanner introduced their L-4025 network appliance. This powerhouse hardware came with 8, 12, or 16-core Intel® Xeon® D-2100 processors. With eight GbE RJ45 connectors, four with SFP+ and Intel® QuickAssist Technology, it aimed to optimize network performance significantly.
The L-4025 not only reduced the complexity of hardware and software integration but also shortened the time-to-deployment of SD-WAN, SD-Security, and other SDN/NFV applications. This achievement could be crucial for Communication Service Providers (CommSPs) looking to streamline their digital transformation efforts.
Conclusion
The digital transformation journey for any business is not merely about adopting the latest technologies but involves a critical focus on robust and scalable network solutions. The case study of the leading European telecommunications provider and their partnership with Lanner highlights the intricacies and requirements involved in choosing the right uCPE hardware solution.
With an increasing shift towards a network-centric business model, it is imperative to make informed decisions when it comes to network solutions. Leveraging the right hardware and software can play a pivotal role in ensuring not just operational success, but long-term sustainability in a digital-first world.
So, as we continue to forge ahead into an era where networks are at the heart of business functionality, the question is not whether we need advanced network solutions like uCPE, but how quickly can we adapt and integrate them into our digital strategy.
Ready to embrace the future of business digitalization with advanced network solutions? Contact us today to discover how uCPE hardware can transform your enterprise's connectivity and scalability!