In our rapidly evolving digital age, the Software-defined wide area network (SD-WAN) revolution is underway. Unlike the traditional hardware-reliant WAN, SD-WAN uses the power of software-defined networking (SDN) to provide an agile, manageable network that connects corporate sectors, branch offices, and expansive data centers, regardless of their geographical distance.
Today, businesses demand more than just connectivity. Decision-making is a collective effort that hinges on seamless Unified Communications (UC), which brings together multimedia applications like VoIP, video, and content delivery. Add to this the accelerated migration of applications and data to the cloud, and it's clear that businesses need robust networking solutions that can adapt to ever-changing traffic patterns, ensure consistent network quality, and optimize resource efficiency.
Challenges in Traditional Networking
But as the landscape shifts, conventional WAN architecture faces daunting challenges. The pursuit of bandwidth expansion leans heavily on expensive private network services like MPLS. Operation costs surge due to the need for expertise in network designs, frequent device re-configurations, and security enhancements. The "trombone effect" further complicates matters. Requests from branch offices pass through hubs at HQs, leading to bandwidth congestion and network performance issues, only intensified by cloud migration.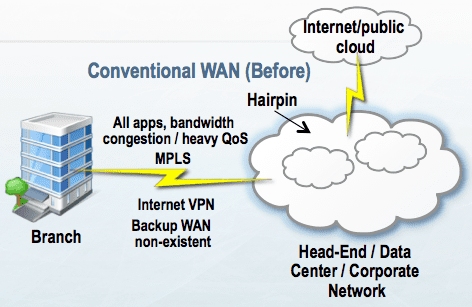 Introducing Lanner's L-4010
Enter the L-4010, Lanner's answer to these challenges. Specifically crafted for optimal networking and virtualization, this powerhouse is backed by Intel® Xeon® D-1518 4-core/D1548 8-core 14nm CPU, boasting unmatched networking performance. With expansive memory options and scalable LAN configurations, the L-4010 stands tall in the world of hardware solutions.
From 2x DDR4 DIMM slots to 2x 2.5″ SATA drive bays and an mSATA socket, the L-4010 ensures extensive data storage. And its versatility doesn't end there. Whether it's the external accelerator add-in card for enhanced cryptographic operations or up to 16 GbE LAN ports, this hardware solution promises unparalleled bandwidth scalability.
Benefits to Businesses
The L-4010's superior capabilities provide numerous advantages:
Performance at its Peak: With its robust processor and generous memory, it guarantees exceptional application performance and security – on par with MPLS or leased lines.
Streamlined Networking: Its flexible network interface supports multipath networks, dynamic path steering, and ensures optimal paths for business applications.
![Software Defined WAN Architecture](Source: SDx Central)
Maximized Efficiency: Traditional networks squander bandwidth. With the L-4010, redundancy is utilized only when the primary link fails, ensuring optimal bandwidth usage.
![Software Defined WAN](Source: LG CNS Blog)
Simplified Security Delivery: Its PCIe expansion offers high-performance compression and cryptography, meeting the rising demands of traffic throughput and security across various domains.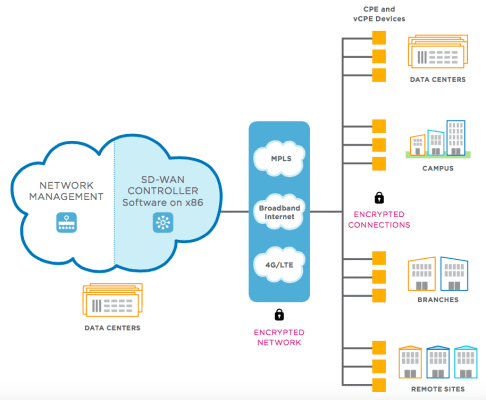 Conclusion
The transition from traditional WAN to SD-WAN is not merely a technological advancement; it's a business imperative. To stay competitive, enterprises need agility, performance, and security. The L-4010 brings all of this and more, ensuring simplified virtualized service deployment and optimal application performance. It's more than just a hardware solution; it's the key to unlocking unparalleled business advantages in the modern networking era.
Ready to redefine your network's potential and drive seamless communication across your business? Discover more about the L-4010 and how it can be the game-changer for your enterprise. Contact us today for a tailored solution!