Software-defined Wide Area Networking is a fast-growing technology which seeks to supplement, or in many cases replace expensive managed lines with software-optimized network fabric running on commodity internet links and general computing hardware. It's easy to see why many service providers have changed their business tactics, as the next-generation WAN technology offers improvements in efficiency and flexibility that make even unreliable commodity internet links usable in enterprise applications. This has SD-WAN poised as a potentially disruptive technology which could see a greater than 25% adoption-rate in real-world deployments by 2020. With SD-WAN improvements and adoption rates increasing offering fierce competition to managed service providers, it's a good time to reevaluate traditional WAN services when compared to state-of-the-art software-defined WAN and its potential.
---
What is SD-WAN
SD-WAN is a modern approach to wide area networks. A way for network connections to meet critical businesses requirements through the use of software-defined networking, virtual network fabrics and advanced load-balancing to mitigate connection shortcomings.
WAN optimization vs SD-WAN
It's hard to differentiate between the two, as both have largely the same goals in enterprise environments. SD-WAN can be thought of as a much more fine-grained and intelligent WAN optimizer, able to view much more of the network and use real-time optimizations to deal with network jitter, packet loss or latency. Where a WAN optimizer has the one task of optimizing outbound/inbound WAN traffic, SD-WAN encompasses is essentially an entire virtualized network capable of being optimized on a much larger scale.
SD-WAN –simply a better WAN
Massive savings in networking hardware, leased lines, managed service provider fees, simplified orchestration and near-instant time-to-service (TTS) are all enticing benefits and it might become difficult to pinpoint exactly what can push businesses to adopt SD-WAN. The only thing than can be said for certain is that SD-WAN is on the rise and managed service providers (MSPs) have been gradually adapting their offerings to keep the looming threat of SD-WAN at bay.
Multi-technology link capabilities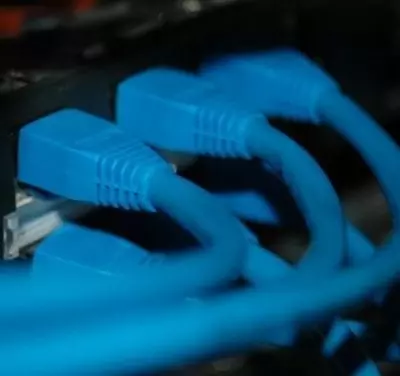 One of the greatest capabilities of SD-WAN is the ability to utilize and manage pretty much any WAN connection, MPLS, 4G, DOCSIS, Ethernet, satellite, etc.
2 or more links can be aggregated into a single highly-optimized WAN connection, absorbing the characteristics and capabilities of each link. This allows for thorough optimization of traffic using for example a of a combination of MPLS lines, cheap high-bandwidth internet links, cellular or satellite WAN connections. The connection type can be chosen based on the business application requirements or even mixed and matched to provide the required level of network capacity, latency, stability and cost.
Hardware savings
Traditional WAN infrastructure consists of a complex array of dedicated appliances such as routers, WAN optimizers and firewalls.  SD-WAN takes the modern approach of utilizing commodity x86 hardware and virtualization to keep capital and operational costs low. By utilizing existing or available x86 hardware, companies can harness cutting-edge capabilities at less than half the cost. Consumer premise equipment (CPE) is in the form of x86 hardware, allowing branches to utilize existing infrastructure and resources, or deploy on top of industry standard x86 server platforms.
Deployment and management simplicity
With MPLS, corporate branches would often have to wait weeks for the leased lines to be in service and ready. SD-WAN can be deployed many times faster and often without any truck rolls necessary.  Zero-touch provisioning makes SD-WAN one of the easiest technologies to install.
MSPs can also provide cost-effective SD-WAN
Although SD-WAN has the potential to greatly hinder service providers own offerings in the enterprise sector, the opposite also holds true. With large service providers having evolved their core networks in the image of datacenters, they now have the ability to deploy SD-WAN as one of their core service offerings. Verizon, AT&T, CenturyLink and many others already provide managed SD-WAN in their networks.  Through network functions virtualization (NFV) SD-WAN, firewalls, network monitors and routers can all be deployed instantly by service providers, giving them the capabilities they need to provide the principle benefits of SD-WAN: fast TTS, low hardware costs and simplified orchestration.
SD-WAN and NFV provide immediate economic incentives
While SDN has often been criticized for its bold promises and often disappointing showings, this is one area where SD-WAN and in large part NFV have shown most promise.  These technologies provide a clear-cut cost:benefit improvement over their traditional counterparts, have delivered massive savings to service providers and end-user alike,  and as such will see continual rise in adoption as service providers upgrade their networks towards more effective and favored technologies.